App Development Netherlands
As a web and mobile app development company in Amsterdam, Netherlands, Mobilions creates outstanding brands, designs and builds superior software solutions across all modern platforms and devices.

Let's talk about
your business
Web & Mobile

 App Development Company for Developing Hi-end Applications

The Netherlands' top-notch and preeminent Mobile app development company, Mobilions specializes in crafting sophisticated applications leveraging emerging technologies to boost business revenue and enhance brand reputation. Built on the solid foundation of customization, our result-oriented applications meet the dynamic demands of business enterprises effectively and efficiently.

0+

Years of success in the industry's

0+

Active Clients we have currently.

0+

Projects we have delivered
Our App Development Services in Netherlands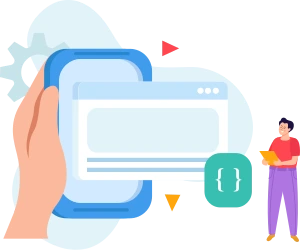 Mobile Application Development
Our innovative mobile applications deliver impeccable performance, great usability, and drive maximum business value. We build stable, scalable, secure, and robust mobile applications to delight your users and derive great ROI. Deploying the best technologies, best platforms, and best tools, we build best-in-class mobile applications suitable to your unique requirements.
Android App Development
We build powerful Android apps for diverse industry verticals catering to a multitude of B2B and B2C requirements. We have a proven track record of developing custom Android apps that are compatible with the latest platform version that meets complex business challenges. Our android apps work seamlessly across all kinds of Android devices.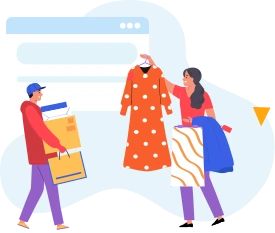 iOS App Development
Our robust iOS apps have the latest features and functionalities to enrich the customer experience with supreme aesthetics and faster processing. We build top-notch iOS apps that improve business productivity and offer cost reduction. Crafted for the popular iOS platform, our iOS apps help businesses reach a wider audience. With the latest iOS technology stack with Swift and Objective C, we craft futuristic iOS apps, today.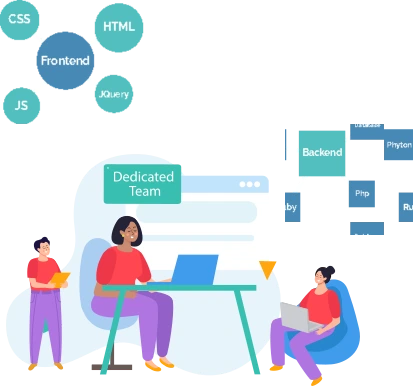 React Native App Development
Our state of art React Native Apps helps you take your products and services close to a global audience easily and effectively. We are the best React Native app development company in Netherlands with hundreds of happy clients across the globe.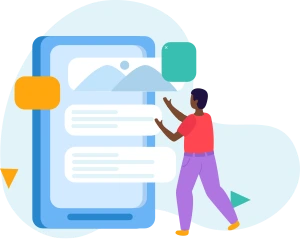 Flutter App Development
At Mobilions, being a prominent Flutter app development company in Netherlands we build characterized app by excellent system architecture and impeccable coding. Flutter technology enables the development of applications economically and in less time benefiting businesses with time and cost savings.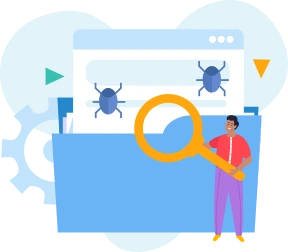 React JS Development
We design, develop, and deliver high-end React JS apps that are tailored to perform intended functions efficiently. Deploying the right development tools and techniques learned from our years of application development experience, we craft React JS apps of high quality and rich features. Our React JS apps are robust, stable, and highly safe, and secure.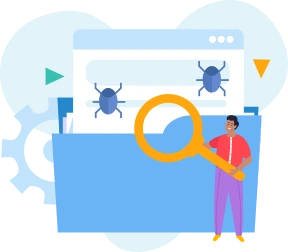 Node JS Development
We craft real-time Node JS apps that offer unparalleled web experience to the audience. We leverage Node JS, a powerful run-time environment to build enterprise applications with rich server-side capabilities. Our Dutch Node JS developers are skilled enough to build dynamic web applications in Node JS to help businesses enhance their brand image and market impact.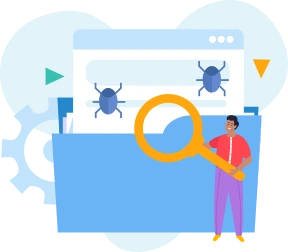 PHP Development
Intuitive navigation and fantastic interactivity are the hallmarks of the PHP solutions that we build. Our PHP experts well-craft top-notch PHP web applications that make your web presence impressive, appealing, and attractive. We architect PHP web apps that are robust, responsive, and reliable, which in turn result in increased business efficiency.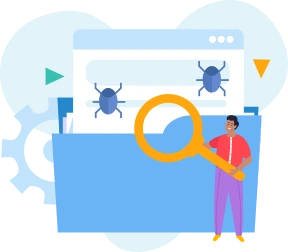 Web Application Development
Our strength lies in utilizing cutting-edge technologies to develop high-performance web applications tailored to meet your distinct business objectives and reap rich revenue. As your trustworthy web development partner, we empower your business with flexible web solutions that are rich in functionality and futuristic in technology.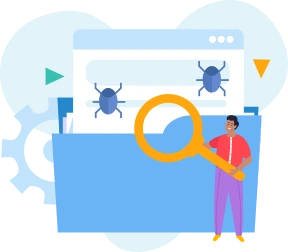 eCommerce Development
Our eCommerce-enabled web solutions help you successfully promote your products and services online. We develop eCommerce solutions that are functionally rich and yet highly cost-effective. We offer comprehensive eCommerce services covering strategy formulation, designing, development, and marketing.
Technologies We Have Especially With
Looking for mobile and web developer for a particular Technologies? We offer dedicated developers for different technologies like iPhone, Android, and Hybrid

ReactJS

Nodejs
Our Case Studies
A Case Study in Overcoming Adversity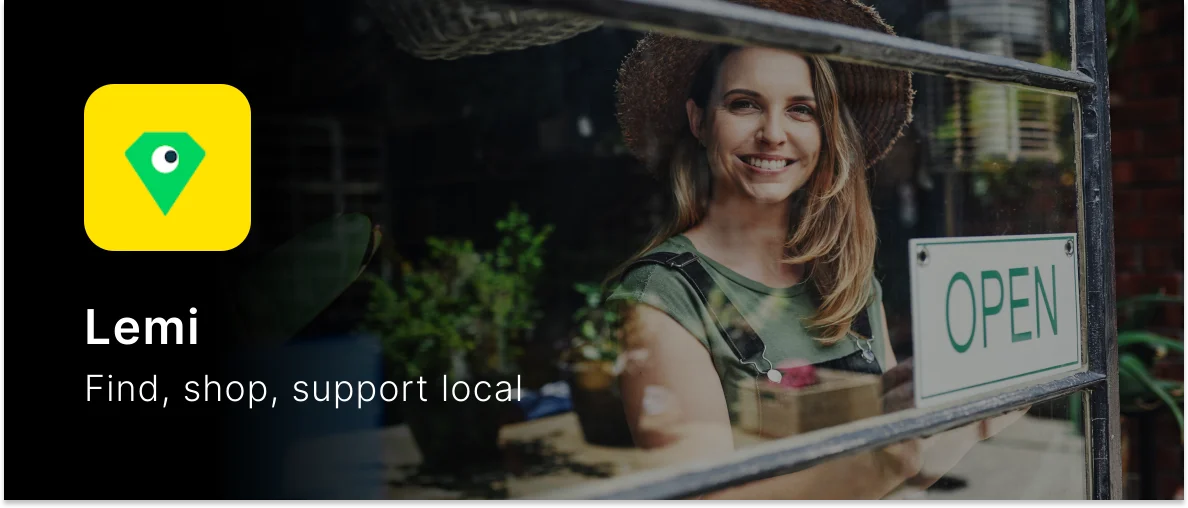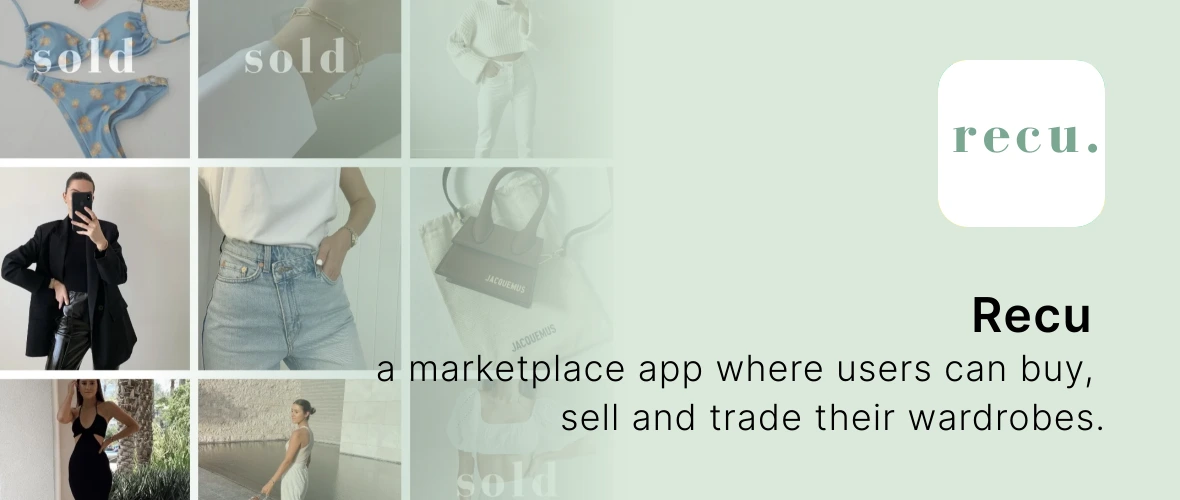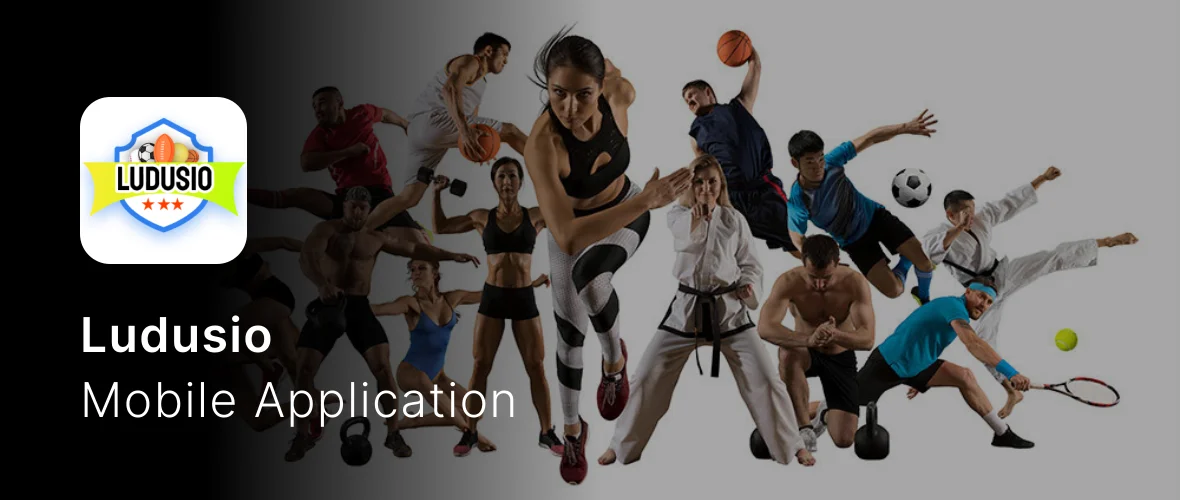 Our Happy clients have a lot to tell you.
Tushar was a great asset to the team while working on this project. He brought his understanding of the mobile ecosystem, experience of working in the field, and great attitude to the table every day. He was able to discuss best-practices and industry standards, as well as quickly pick up tools that were new to him.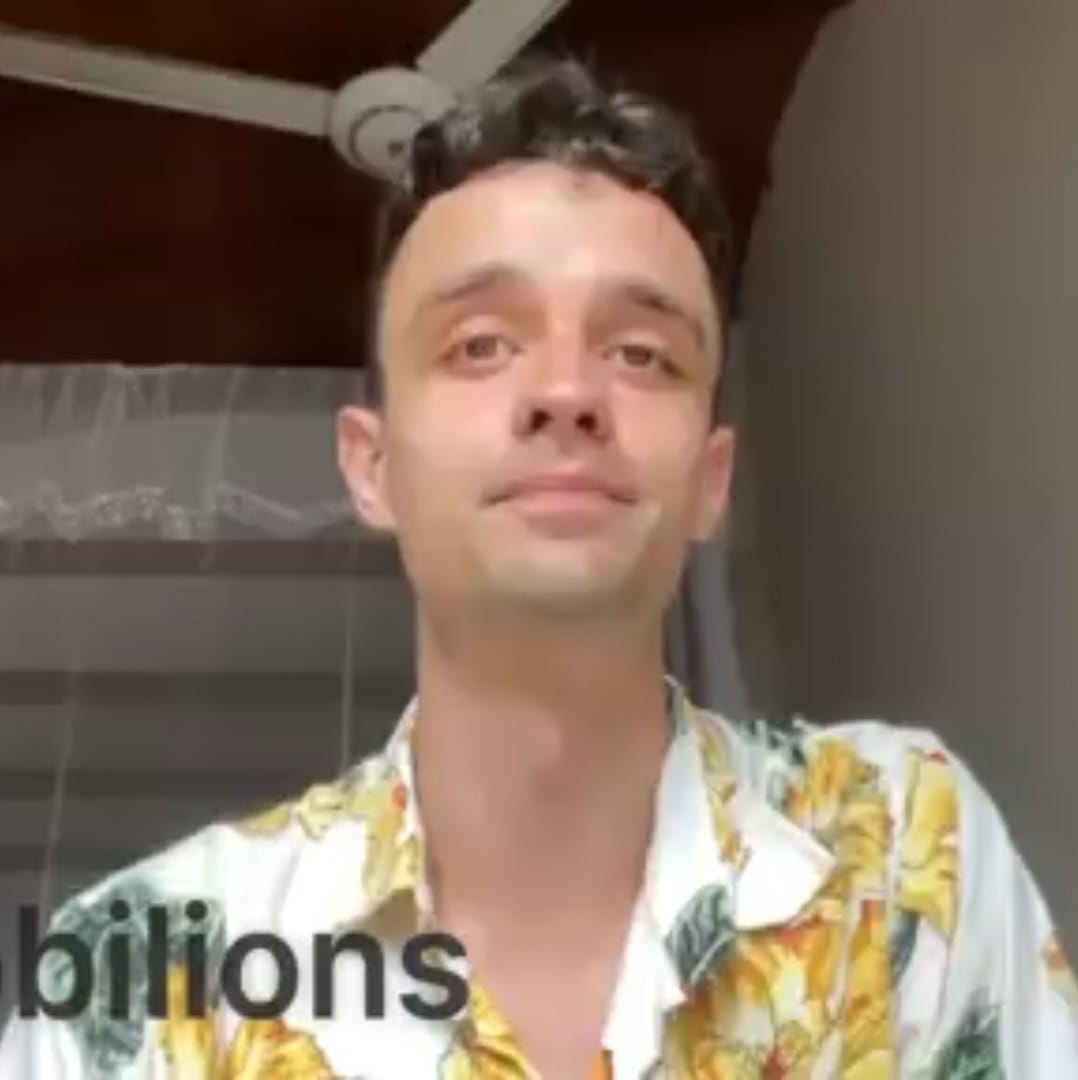 Tushar was a great asset to the team while working on this project. He brought his understanding of the mobile ecosystem, experience of working in the field, and great attitude to the table every day. He was able to discuss best-practices and industry standards, as well as quickly pick up tools that were new to him.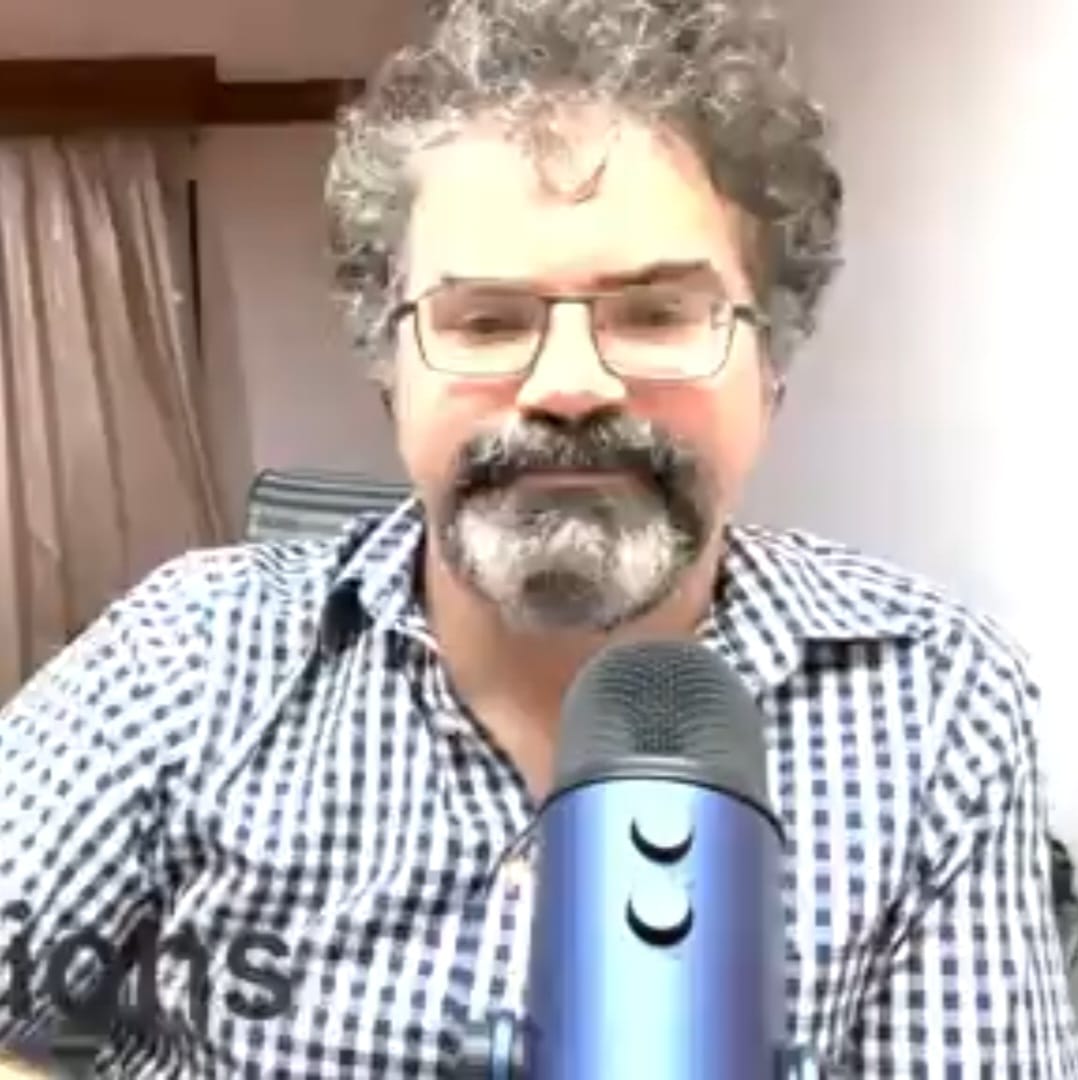 Tushar was a great asset to the team while working on this project. He brought his understanding of the mobile ecosystem, experience of working in the field, and great attitude to the table every day. He was able to discuss best-practices and industry standards, as well as quickly pick up tools that were new to him.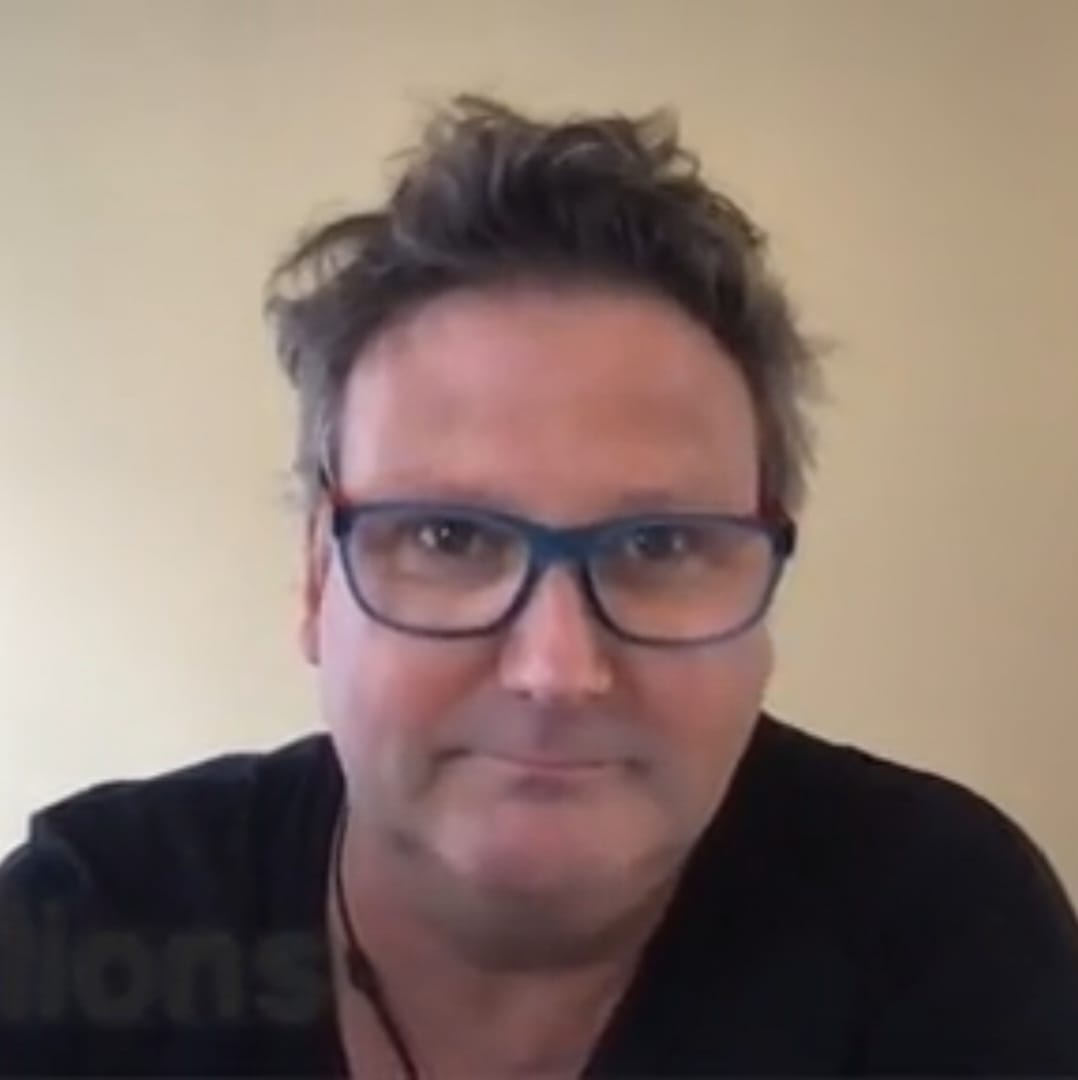 Tushar was a great asset to the team while working on this project. He brought his understanding of the mobile ecosystem, experience of working in the field, and great attitude to the table every day. He was able to discuss best-practices and industry standards, as well as quickly pick up tools that were new to him.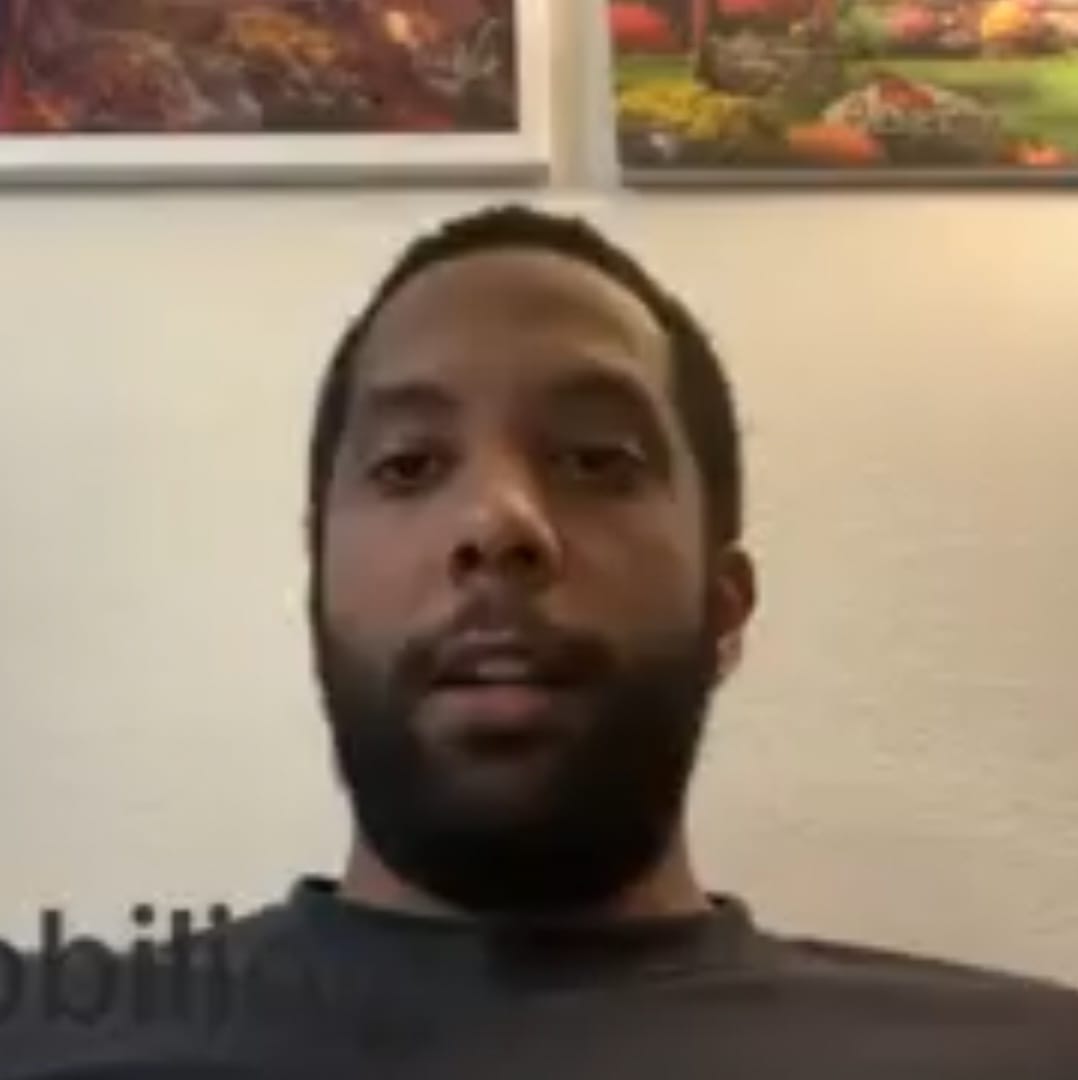 Why Choose Mobilions As Your Dutch App Development Company?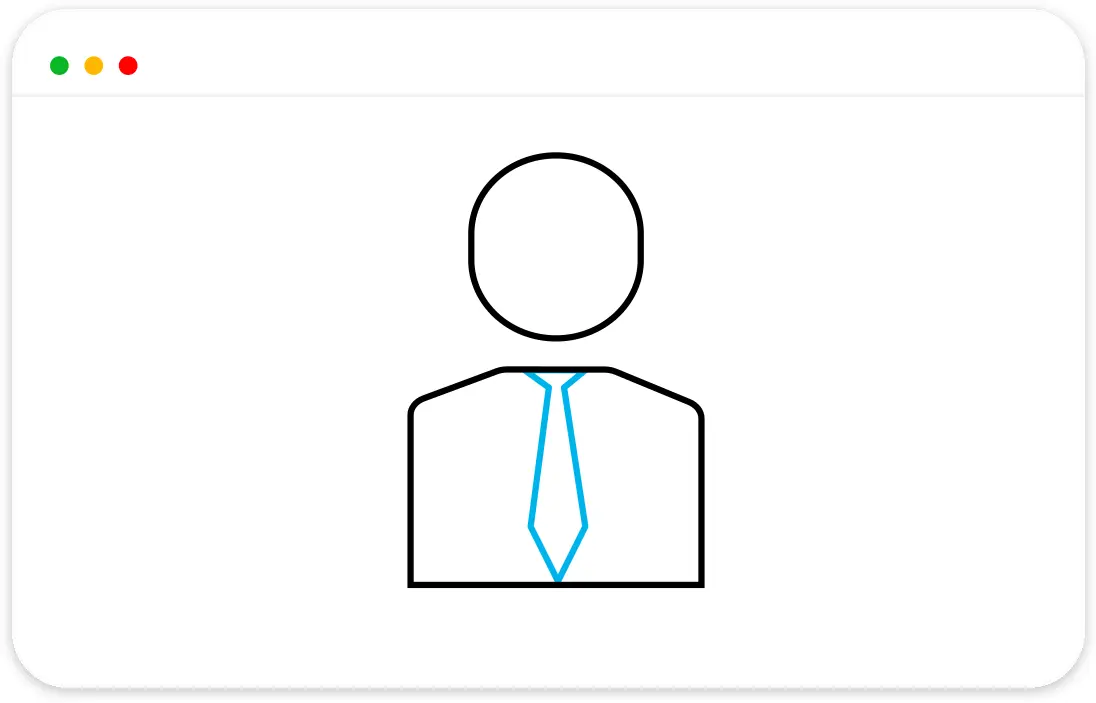 Domain Experience
With industry experience spanning 5 years, Mobilions puts considerable efficiency and effectiveness in their mobile app development services and solutions to present you with top-notch mobile applications that best meets your objectives and purposes in a cost-effective manner.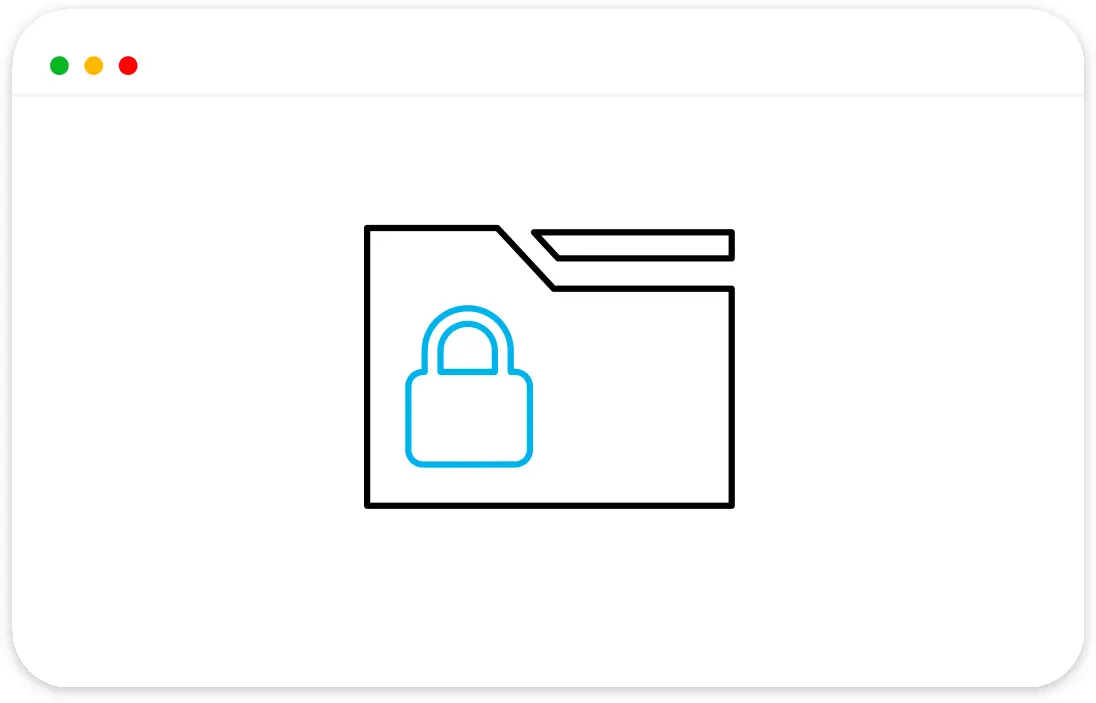 Proven Expertise
Specialists in their chosen technologies, our talented team of mobile app developers in Netherlands have the expertise and the skills to craft applications utilizing the right technology, the right set of tools, and techniques to deliver the right products and software solutions for your enterpris's profitability.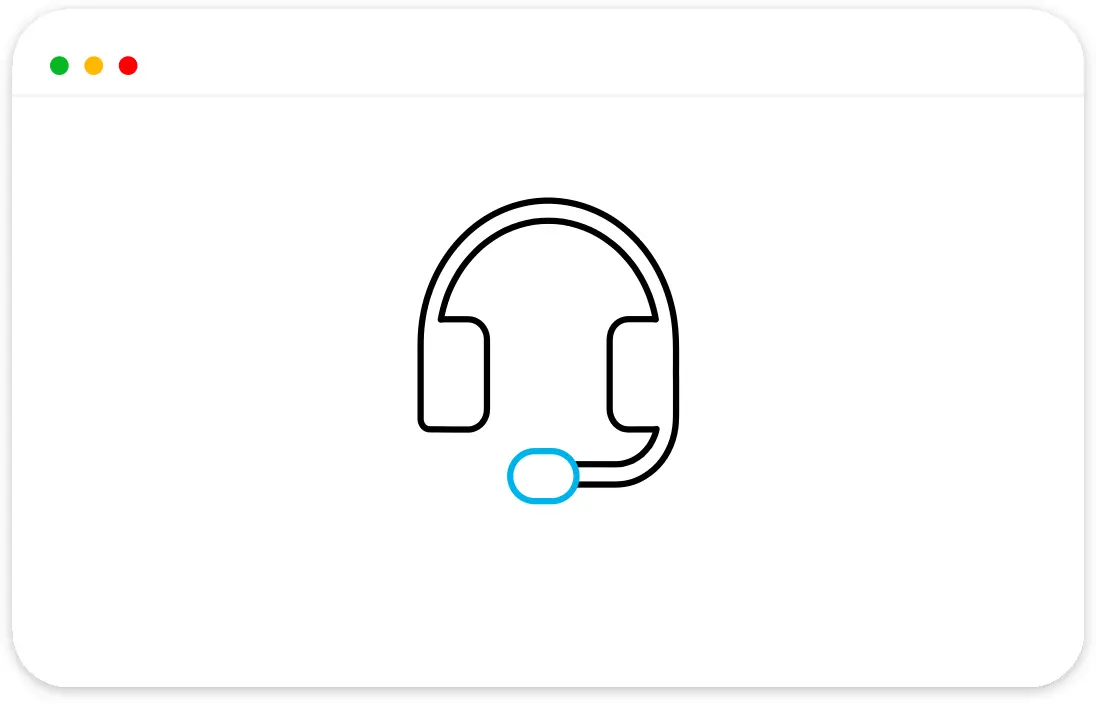 Sustained Support
We extend complete and comprehensive support to all our clients, right from ideation to design to app development and deployment – and beyond. Our support team works round the clock to respond to your queries promptly.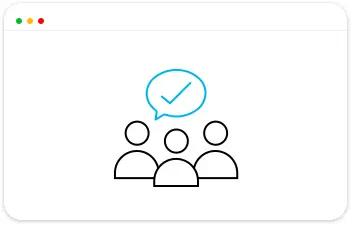 Supreme Quality
We design and deliver supreme quality applications adhering to global quality standards and industry specifications. our app developers in Netherlands follow rigorous testing and quality checking processes to ensure the highest quality standards for the applications we build.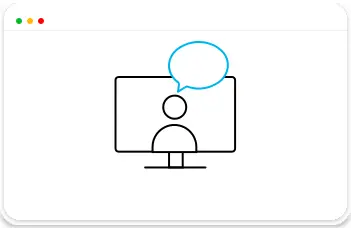 Smooth Communication
We take pride in that we are easily approachable and friendly professionals to work with. Our proficient Dutch app developers are effective communicators as well. We believe in win-win relationships and strive to nurture the same with smooth communication with our clients.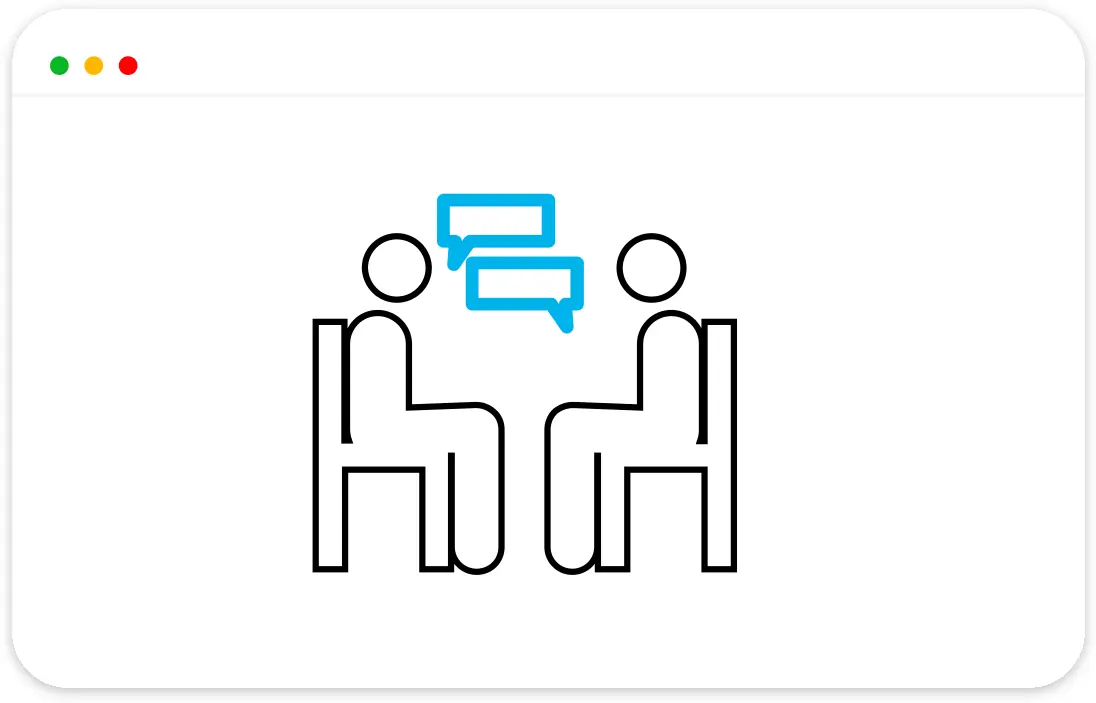 Personalized Consulting
We understand that every client is unique and so distinct are their business challenges. Our Mobile app development team in Netherlands offer personalized consulting services and take all the efforts to ensure that our products, solutions, and services are tailored to fulfill your requirements.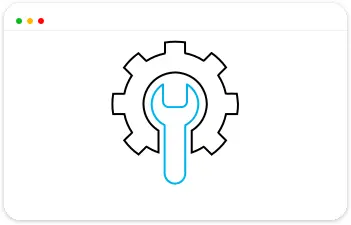 Reliable Tech Partner
A reliable technology partner is mandatory for any business, be it a start-up or an established enterprise. We assist our clients to transform their business insights into performing applications by bringing technology close to their business platform. We make technology work for our clients in the best possible way.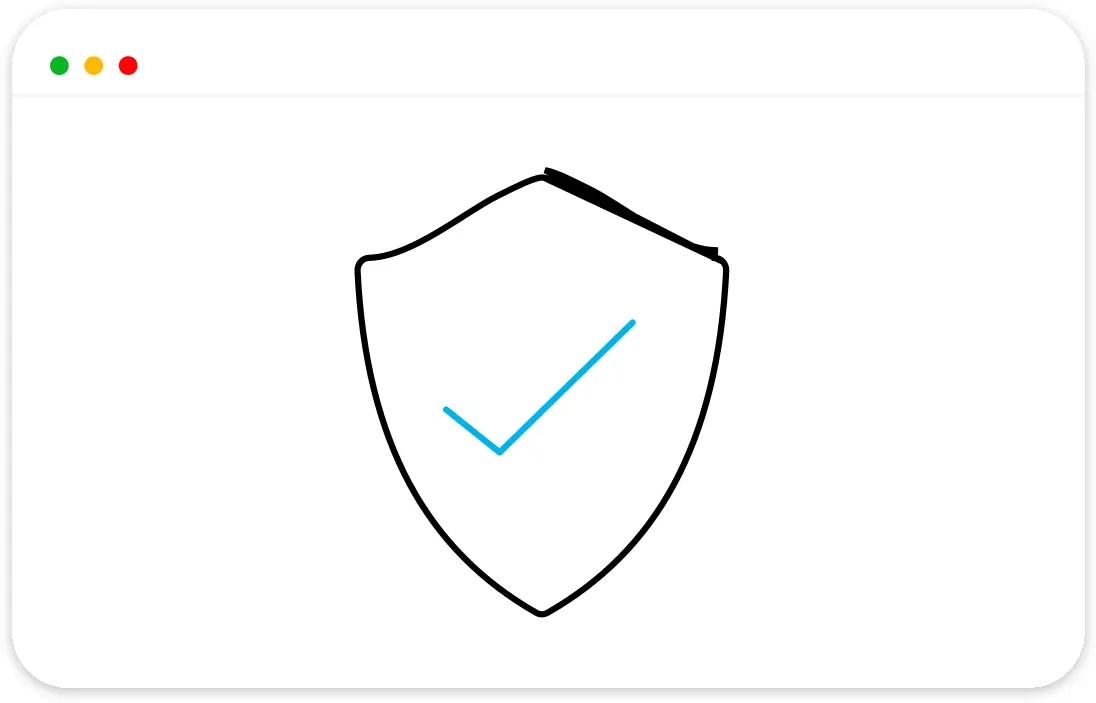 Data Security
Being in the industry for xx years as an ethical provider of contemporary technology products, we value the trust our clients have in us and keep our promise of confidentiality. With us, your ideas, concepts, and data are highly safe and secure.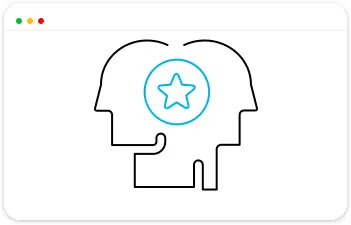 Transparency & Integrity
We are open and transparent in our approach and adhere to a high degree of integrity in our processes and practices. We provide all the information at all stages of development to our clients and keep them updated with regular and periodical information.
We can help you with_________
Empower your product idea with real user requirements, feedback, and product acceptance. As an app development agency in Amsterdam, we determine if there is a market for the product, analyze the users, determine their problems, and refine our ideas to create the best outcomes.
Aligning your product to the business strategies, vision and objectives is equally important to creativity. We conduct a thorough development and business analysis to develop the idea that can lift your business towards success.
Design is critical to user acceptance. Our design team moves from low-fidelity prototypes to actual design structures to ensure a smooth and intuitive product. We develop the minimum viable product to define the experience and interface design for the product.
Our Dutch app developers work closely with strategists and real users to create a usable and accessible product. We implement designs that require a minimal learning curve from the components to the movement.
We use the best app development software and defined app development process to ensure quality outcomes.
Building on a validated MVP, we ensure a smooth sail towards a quality product. Our design, development and testing teams work together to create small iterations and effectively debug the products.
An open communication channel, collaborative methodology and agile sprints allow us to deliver products to the milestone. Our best app developers in the Netherlands work united to add a new feature or extend the product using quality methodologies. Our teams include a tech stack that allows building applications for multiple platforms.
We offer deployment, post-development, on App Store Netherlands for Apple and Android.
We are extending support whenever you need it. Our teams work with you and your user base to listen to conversations and feedback about the product. As a leading Dutch mobile app development company, we take every word from the user's mouth seriously. Our teams are constantly on the lookout for optimizing and offering cost-effective mobile app development Netherlands.
We include product support in the app development cost for an excellent pricing solution.
Frequently Asked Questions
List of the Top Netherlands Mobile App Development Companies
We rely on mobile apps for various functions, from placing restaurant orders to scheduling rides. As a result, companies of all sizes are spending money on developing mobile apps to meet the demands of their clients and remain competitive.
Top mobile app development businesses can help build apps that fit into user contexts. The leading mobile app development companies in the Netherlands specialize in developing top-notch mobile apps that satisfy client needs and offer a flawless user experience.
Companies on our list have a track record of developing cutting-edge, usable mobile apps for various sectors. We have rated these businesses based on their industry recognition, experience, and competence.
Mobilions - Transform your app ideas into reality
Mobilions is a top web and mobile app development company based in Amsterdam, Netherlands. They have a team of 25+ passionate software developers, mobile app developers, web app designers, QA engineers & business analysts who take pride in serving quality custom products solutions to startups and enterprises. They have created a custom application for enterprises & large brands like Recu, Ludusio, Lemi, etc. Their projects range in size from $10,000 and up, and their developers have an hourly rate of between $50 and $100.
YipYip - Native Mobile app development and back-end solutions
YipYip is one of the top app development companies in Rotterdam, Netherlands, with a team of 40+ software experts, including Software architecture, mobile app developers, web, UI/UX designers, and many more. The most common project size is between $10,000 to & $49,000 with an hourly rate of $50 - $99 depending on app complicity. They have a 4.5 average review rating from clients like Spring Holding and DoToo on a clutch business page.
Radical Graphics Studios - Crafting Powerful Entertainment Experiences
Radical Graphics Studios is a mobile game development company based in Amsterdam, Europe, with a team of 8+ Game developer, game designer, mobile & web developers. The most common gamming project size start from $5000+ with an hourly price of $50 - $99. They have a 5 average review rating from client like Butterfly Works on a clutch business page.
Future Forward
Future Forward is a full-service software firm with over 20 years of expertise offering specialized web-based and mobile application solutions to corporations, SMEs, and scale-up businesses. Senior engineers and designers in the team take satisfaction in transforming concepts into effective products. Instead of focusing on hyper-production, the company prioritizes custom software solutions for your project.
It can assist you whether you have a software project planned out and ready to be built or a brilliant idea that needs to be polished. The company provides expert guidance and support at every stage and offers project-based solutions, MVP & sprint-based solutions, and technology team augmentation.
Custom software development, SaaS development, mobile app development, web development, touchscreen, and kiosk application development, UX/UI design, and more are all areas in which it has experience and competence. The company takes delight in writing success stories for our clients and is highly rated and recommended by them. Located in Brielle, it employs 10-49 people, and the typical project size is $25,000+. Our hourly rates of the company vary between $100 to $149.
Glamorous Goat
Glamorous Goat one of the leading native mobile app development companies in Oisterwijk, the Netherlands. the company employs 20 Native app professionals with hourly rate of the company is between $100 and $149, and the typical project size is $25,000+.
Critical Bit
The Netherlands-based independent game developer Critical Bit was established in 2012 by a youthful group of four friends who love gaming. While still providing the depth and originality necessary to keep players interested, Critical Bit games are simple to pick up and play. The company works to produce games that make learning enjoyable since gaming can play a significant part in instruction and training.
Critical Bit creates finished products for iOS, Android, PC, and the web, providing services like development and outsourcing, seminars and lectures, and advice. The firm's hourly charge ranges from $50 to $99, and their typical project cost is $1,000 or more.
Critical Bit is the group to contact whether you want to create a whole game or need assistance with a single project component. For anyone wishing to create a fun and engaging game that teaches crucial abilities or concepts, their experience and ability in game design and production make them excellent partner.
Coffee IT
Introducing Founded in 2014, Coffee IT is a full-service app agency with offices in Utrecht. Coffee IT is an expert in developing web and mobile applications, including Native, IoT, and blockchain applications. The organization's main objective is to create a world where users and technology coexist peacefully to improve quality of life.
Coffee IT takes pleasure in providing its clients strategic guidance throughout the app development process, from concept to app deployment. For each mobile app solution, a multidisciplinary team of engineers, UI/UX designers, and app marketers collaborate to maximize success.
Coffee IT offers more than just developing mobile apps. They serve as a technical partner in a full-service app agency during the entire development process. They turn complex issues into simple fixes that provide better user experiences.
Coffee IT's staff of 10-49 people offers outstanding value with an average project size of $25,000+ and hourly rates ranging from $50 to $99 per employee. You need to look no further than Coffee IT if you want a well-thought-out strategy, a stunning design, and an exceptional user experience.
Jongens van Techniel
A business that comprehends the significance of technology in the modern world is Jongens van Techniek. They are passionate about applying their knowledge and abilities to assist businesses in employing technology to address complicated problems.
Jongens van Techniek gives clients the tools to concentrate on their core business. At the same time, they take care of the technical intricacies because they are experts in developing highly scalable and innovative software.
The client is at the center of their strategy; they pay great attention to their problems, offer suggestions for the best technological solutions, and collaborate closely with them to make their ideas a reality.
Jongens van Techniek, based in Den Haag, has been in business since 2013 and employs 10-49 people. Their hourly pricing has yet to be published, yet they work on projects with an average size of $10,000 or more. Get in touch with Jongens van Techniek immediately if you're seeking a trustworthy partner to assist you in employing technology to tackle challenging problems.
SpringTree
The skilled software engineers at SpringTree provide full-stack online and mobile app development services. From front-end development to cloud-based back-end deployments and orchestration, their internal staff can handle all facets of software development, including UX and design.
Their area of expertise is creating sophisticated programs that work flawlessly on both online and mobile platforms. Delivering cutting-edge, scalable solutions that meet the individual needs of their clients is their main goal. SpringTree can assist you whether you require a unique software program for your company or a mobile app to interact with your clients.
SpringTree, based in Almere, works with customers of all sizes and industries, providing superior solutions that exceed their expectations. Their hourly charge runs from $100 to $149, and the typical project size exceeds $50,000. Since being established in 2014, their team has expanded from 10 to 49 members, all dedicated to giving their customers high-quality software solutions.
Bytecode Digital Agency
A group of passionate programmers, designers, researchers, strategists, and marketers work as part of the Bytecode Digital Agency to create one-of-a-kind, custom digital solutions. To fulfill their clients' particular demands and desires, they plan, design, and construct digital products, including websites, web apps, mobile apps, and more. They also look after each platform's reliable "digital environment," which is important for its operation.
The work method at Bytecode Digital Agency entails tight collaboration with customers from conception to execution. They offer advice and direction in branding, strategy, and start-ups and walk their clients through the full process of completing their ideal project.
The agency aims to foster open and sincere communication within and outside its workforce. They are dedicated to utilizing their diverse knowledge, experiences, and insights to benefit their clients in the digital age. By publishing articles available to read on its insights page, Bytecode Digital Agency also shares its knowledge and passions with others.
The "research" portion of the work process at Bytecode Digital Agency receives extra attention because it is the cornerstone of any successful digital platform. They start by discussing their client's goal before creating a thorough strategy to ensure their digital dream becomes a reality.
Bytecode Digital Agency, established in 2017, is based in Delfgauw and serves customers with projects starting at $5,000 or more. Their staff strength ranges from 10 to 49, and their hourly wage is between $50 and $99 per hour.
Ending Notes
The Dutch IT sector has a variety of businesses that focus on various technological fields. These businesses are committed to providing their customers with unique solutions, from software engineering to mobile app development and digital solutions.
The businesses range in size, location, and level of skill, but they all share a love of employing technology to solve challenging issues and enhance their clients' quality of life. There is an IT company that can offer you the knowledge and direction you need to accomplish your digital objectives, whether you are a start-up or an established business.
Mobile app development can help businesses be more visible and capture a larger market. As it caters to immediate gratification, you will notice increased conversions. The mobile app is accessible and usable, so more people can use it on the go, even when the Internet is unavailable. You can boost customer engagement with mobile app solutions, eventually increasing retention.
Benefits of App Development for Business
A mobile app can help the business in multiple ways:
Offers excellent value to the business to enhance customer satisfaction
The easiest way to connect and communicate with customers in real-time
Better customer retention as customers can make insightful decisions
Real-time and personalized customer service
Gives you a competitive edge
The approximate cost of app development software is between $40000 and $300,000. The app development cost depends on the type of application, i.e., web or mobile application.
It also differs according to the complexity of the software application. If you are planning a simple application, it will take approximately two months to go from ideation to completion. The development cost starts at $40k. For a highly advanced solution, the development cost goes up to $300,000.
After scouting the profiles, you can choose the developers and designers that fit your development requirements. Once you have the team, you can connect with the client service team to identify the best engagement model for you. You can then sign a contract with NDA to ensure both parties agree on maintaining the records. It is very crucial to ensure all the requirements and work scope is defined before proceeding with the contract signing.
We offer flexible hiring models as a leading offshore app development company. We offer three types of models. In the first one, you can hire the developer/designer by offering them hourly rates.
In the fixed model, you will hire them as a retainer. You can offer them a fixed price for your defined work scope. Lastly, you can hire a dedicated team of developers for the software solution.
We offer comprehensive software development solutions, including AI app development, Blockchain development, and mobile app development solutions.
We cater to the following industries as one of the best app developers the Netherlands:
Healthcare
Retail
Finance and Banking
Technology
IT
eCommerce
Our team will take care of the complete knowledge transfer at the end of the project. We will provide your team with training to use the application effectively.
Our team will also include a mobile app maintenance and support package with the other aspects. We will extend complete support for the specified period. Once the period is over, we extend to help with maintenance. This includes regular support, updates, and upgrades needed to improve the app experience.